Many different government officials and local responders know the benefits of running exercises and scenarios for emergency response. One of the most devastating and time consuming disasters can be floods. This, coupled with statistics like 95 million people (over 29%) of the US population lives in a county that is coastal. This doesn't include floods that can come from excessive rainfall. Or desert flash floods from snow melting in the mountains. Floods can come with quick and destructive speeds that can halt or destroy infrastructure, communications, and even lives.
In this diagram we're going to look at an abridged version of flood planning and cycle. Specifically looking at how the government can apply a systematic approach to disaster and recovery response.
The diagram breaks down into five main sections that will be dealing with this a flood scenario:

Public: the local public, the citizens, etc.
Federal Emergency Management: FEMA, FERP…
Geographic Information Systems: Gov Satellites, Lidar, SAR…
Local Government: such as mayors, city council, magisters…
Local Services: Healthcare, Fire, EMS…
With these broken down into their main categories, we can start looking at the different milestones of each flood response. Here, we've broken them down into another four sections. We've also placed each section as a separate milestone. This is because each section will not only need different actions, but also different groups and different times. The following breakdown of this flooding event divides into:
Mitigation: Activities used to reduce the risk before the emergency.
Preparedness: Having an active plan after learning analysis.
Response: A look at immediate assistance.
Recovery: What went right, wrong, and unexpected.
We're not be able to predict exactly how long a flood can last or even how long each phase will be. But by breaking them down into separate sections, we can determine when a milestone is reached. We also know who is in charge of that decision before continuing on. So even when we have unknowns and sliding variables, we still have a functional plan in the face of a natural disaster.
For our first section we'll look at mitigation. This is where we'll analyze our area and community before any emergency happens. Before we get into coordination or public outreach we'll need to hold a meeting to discuss the community plan and how zoning looks at a macro level. After some initial analysis, we can start bringing in groups that aren't a part of the local government office. We can also start looping in first responders and federal organizations to share, edit, and plan actions surrounding a flooding event. Looking below we can see the powerful effects of flooding by looking at Geographic Information Systems (GIS) information between a before and after flooding event:
Before: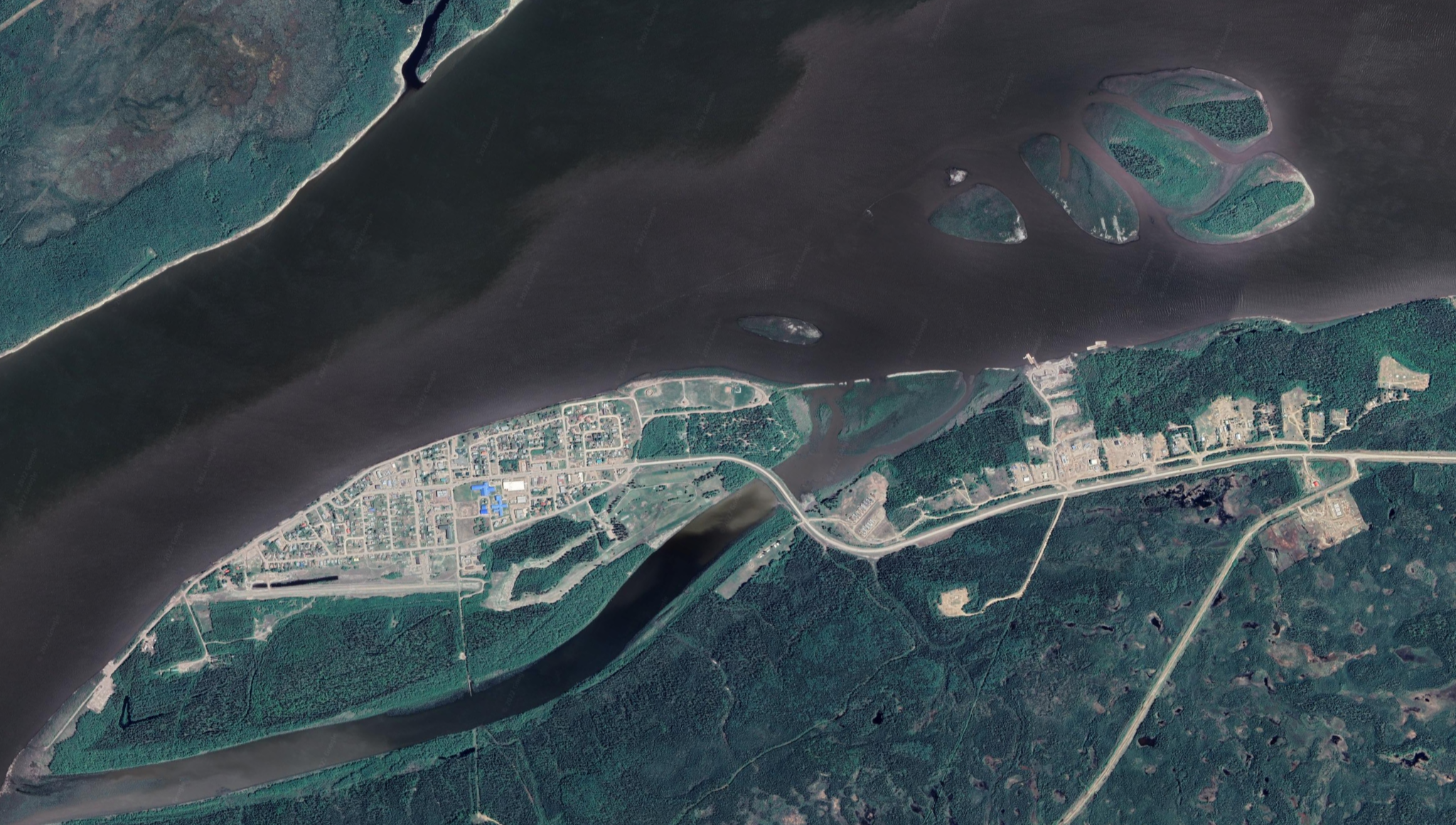 After: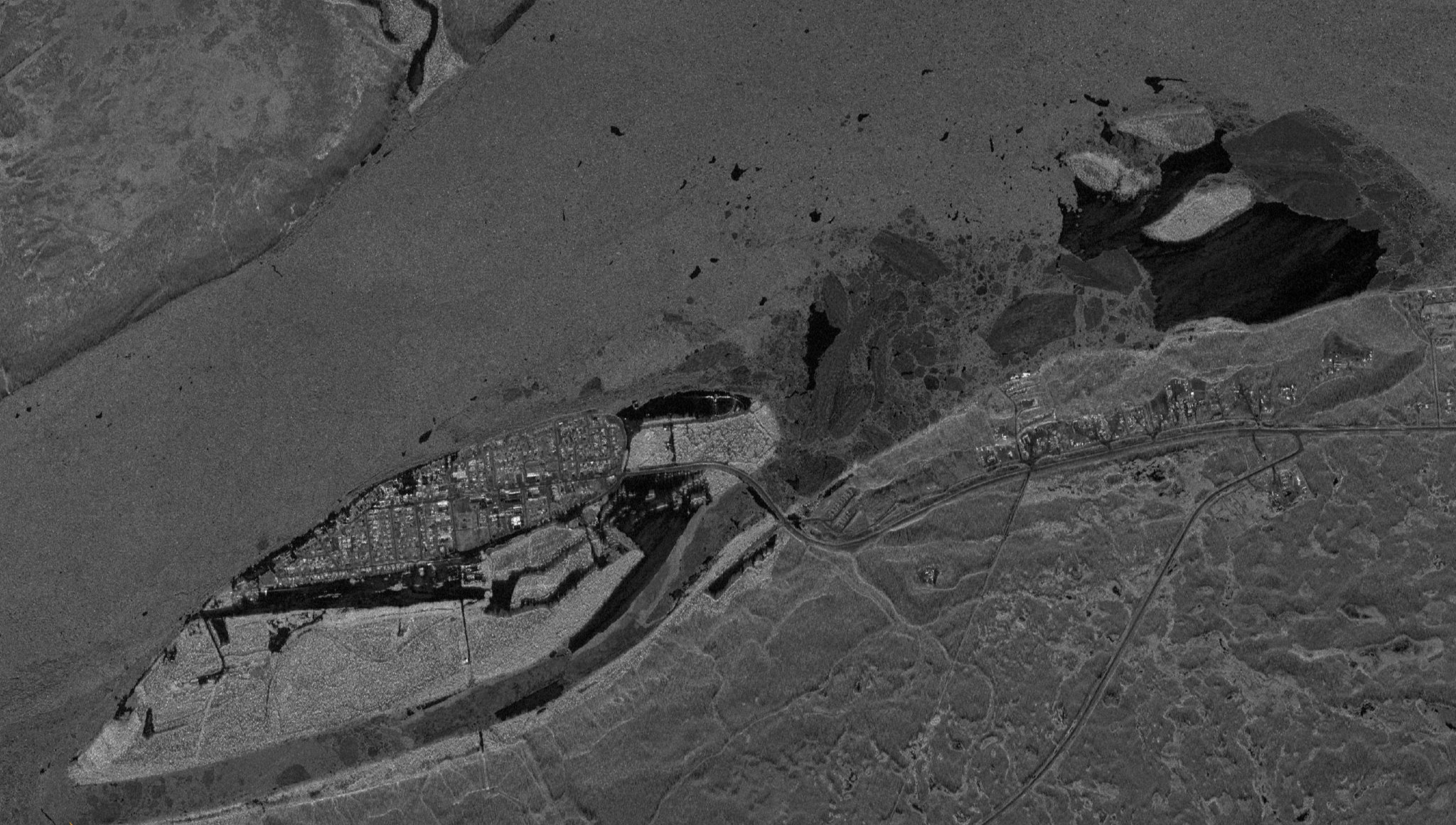 Using visual information like this can show governments and emergency personnel what to expect. As well as how different water levels can cause different types of damage.
(Each image is linked as a file in the report node on line 3 of the diagram)
After a successful mitigation we can continue to the second part "Preparedness." Remember, we can only continue to this section after answering our decision node either "yes" or "no." Once we have maintained that our mitigation was successful, we can now look into developing a local plan. We can also start addressing local services to train and practice. This section is like the "Mitigation" section. But we'll need a report to share with everyone if there were any vulnerabilities throughout the process. If there are any, we'll go back to the start of the section to close any gaps.
Looking over the plan and finding out what we would need to do in the event of a flood is pretty valuable alone. In this section, we'll look at the response to the flooding (we won't be going into a deep dive yet, but we have placed the diagram node to illustrate that we'll be looking into this for a future post). This section is only part of the larger puzzle. In general it's a good idea to use diagram nodes to break up larger and more complex situations. Even though we won't be getting into the nuts and bolts of this section, we can still look at post response actions. Such as the report that follows the response.
The final section is "Recovery," in this step we can see what went wrong and what went right. Along with a task to get further federal and state grant funds – this helps combat against flooding. Also, we'll be generating a final report that can be shared and used as valuable information for future flooding.
(Click to drag the diagram to view all of the steps in the plan.)
Using TeamFlow to minimize risk to disasters is quick and easy. Especially when the US concluded that floods cost local governments and business losses of almost 14 billion dollars of structural damage. The city of Miami alone is predicted to face $4.96 billion in flood damage by the end of 2022. Having a centralized and shareable plan isn't just a business expense anymore, it's a necessity.
If you have any suggestions or feedback on this article, please drop us a line. As always, thank you for reading and we hope you check back soon for more helpful guides on compliance and other industry topics. To get notifications on when we post our next article, please follow us on Twitter and LinkedIn.